Sunday April 15, 2018
JJF ACTIVITIES & EVENTS
JJF ACTIVITIES
Activities run all day. Starting times are variable.
JJF EVENTS
Where: Yazoo Pass Espresso Bistro & Bakery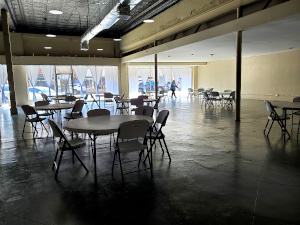 A cup of coffee with class. In downtown Clarksdale, MS enjoy a cup of coffee and a fresh baked pastry while relaxing in the cozy atmosphere of Yazoo Pass. The espresso bar and bistro serves up fresh ingredients at this welcoming breakfast and lunch spot. The warm colors and clean aesthetic provide a classy location for a breakfast meeting, lunch group, or coffee chat session in the booths, couch area, or at the community table- or stay a while and enjoy the complimentary wireless internet.
×
Cat Head Mini Blues Fest -
FREE!
Other Music
(Cover may apply.)
RELATED EVENTS
(Cover may apply.)
Juke Joint Festival® name and logo are registered trademarks of Clarksdale Downtown Development Association. All rights reserved.